WP 1 will design and implement the scientific Platforms, as the basis for FunDivEUROPE and future projects.
More specifically, it´s objectives are:
• to establish the FunDivEUROPE Platforms, representing three complementary approaches to study the functional significance of forest biodiversity (task 1.1 – 1.3);
• to develop and implement the project data base and data management structure, including steps for data quality control (task 1.4);
• to develop standardized protocols for field sampling (task1.5);
• to train personnel to correctly apply sampling protocols (task1.5);
• to review the current knowledge on suitable approaches to study the functional implications of forest diversity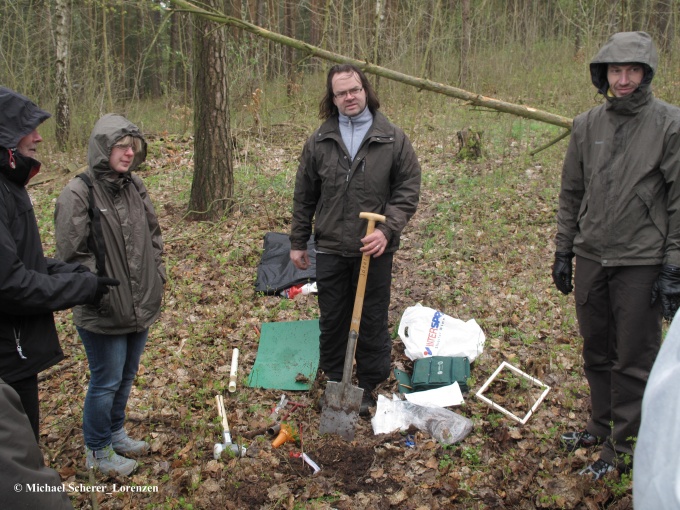 Training Workshop, April 2011 at the Biotree site in Germany. Timo Domisch explaining retrieval of ingrow cores for assessing fine root productivity.